Printing Company in Markham – Label Printing in Markham
Out of all the printing options available, there is nothing that seems to be as essential as label printing. As a business owner, you need to have the appropriate labels for your products. But with so many types of label printers on the market, how do you know which one is best?
To make your business' labels stand out and be recognized, take advantage of our label printing in Markham services. We have the latest cutting-edge technology to help you create a quality product that will last for years.
1. Custom Labels
When it comes to your products and business, it's the attention to detail that counts. Even if you have the best product on the market, if you haven't considered how it should be presented, you might be missing out on a lot of sales.
Custom labels are one of the most effective methods to ensure that customers remember your items. Custom labels allow you to highlight exactly what makes your products unique, so they're ideal if you want people to remember yours!
Label Printing in Markham has made it simple to personalize your labels for any product. We provide different sizes of custom-made labels that may be customized as much (or as little) as desired by incorporating creativity and individuality into each design.


2. Printed on Rolls or Split Back Sheets
Printing is a great way to provide customers with printed products on demand. When it comes to getting large quantities of commercial printing done, rolls or split back sheets are the best options. They may be trimmed down in various sizes without having to wait for the machinery to cut the sheet by sheet according to your need.
At Sir Speedy Printing, our team is committed to efficiency and delivering the highest quality product no matter what size or shape you need. We offer printed rolls as well as cut-to-size sheets. Whether you need personalized labels or just a few sheets, we'll meet your every need!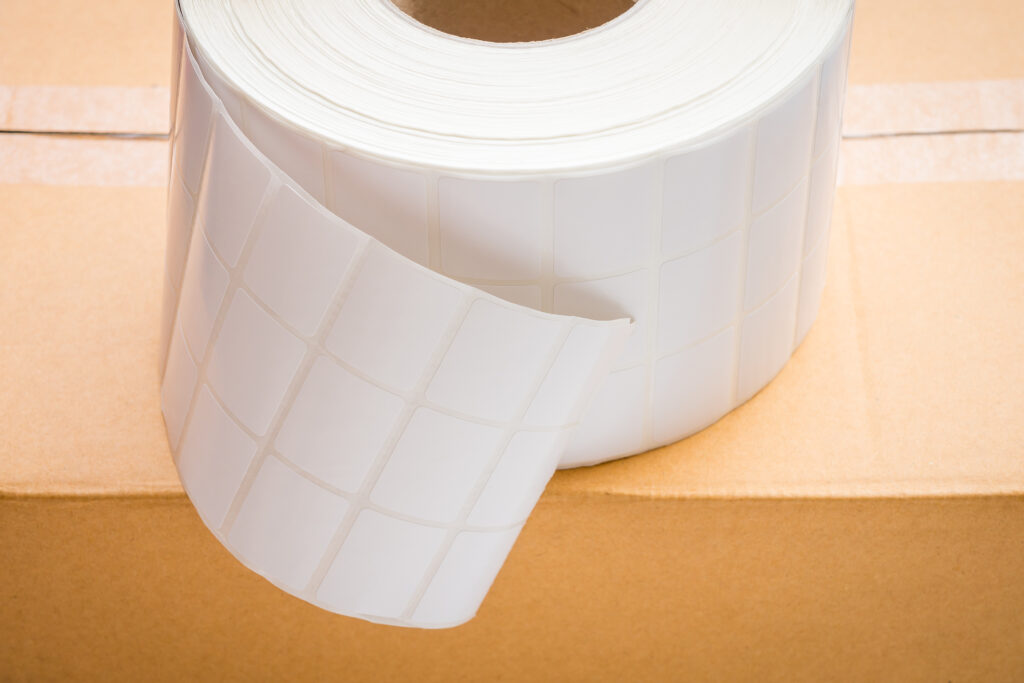 3. Removable and Permanent Labels
Toggling between removable and permanent labels can seem like a nuisance, but it is worth the trouble. At Label Printing, we offer the importance of removable and permanent labels.
Labels are a crucial element of any business's marketing plan. Permanent labels are printed materials with strong adhesives making sure labels stay stuck. They're also known as pressure-sensitive labels, and they're helpful when a label has to be firmly attached to a surface. Removable labels are the labels that are easy to take off and remove but they are not reusable. This kind of label comes off a roll and you can print them out as many times as you want to.
Nonetheless, labeling systems are vital. The fact that it can make your organization run more efficiently is worth taking note of. There will be no need to rely on memory or guesswork of products. Without them, even simple tasks become incredibly time-consuming and inefficient.
By being aware of the many label adhesive alternatives accessible, you'll be able to make a confident and proper choice for your next label project. When in doubt and in need, we at Label Printing in Markham are ready to assist you with your queries. We'd be delighted to assist you in selecting the best label for your next lunch.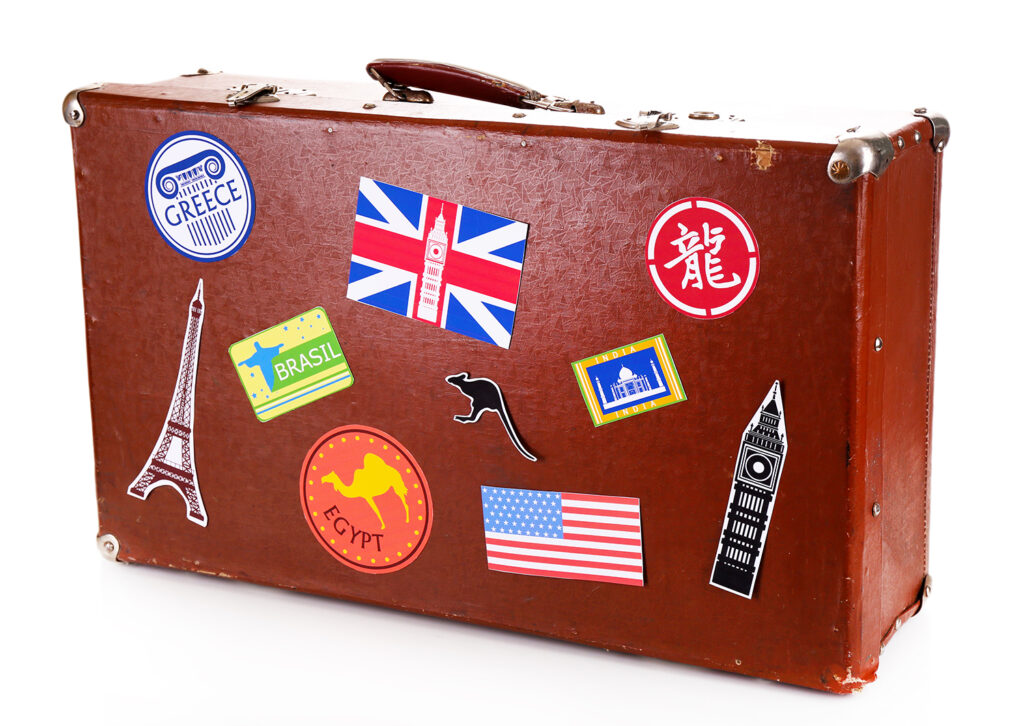 4. Paper and Poly Material Labels
Paper is the most frequent material used to create labels, and probably the type of label you're most familiar with. It is a more easily accessible material than polyester and polyethylene which means that your selected paper labels are far more likely to be available for same-day delivery stock (in either packs of 25 sheets or boxes of 500 sheets). Finally, if you're on a budget, paper labels will always be the less expensive alternative.
Polyester, on the other hand, is a synthetic material that has a wider variety of qualities and characteristics than paper labels. The best example is their resilience, which allows them to survive longer and withstand a wider range of temperatures and situations than paper labels. They are also ideal for long-lasting or tracking labels when the information on a label must remain readable and accessible. However, they are more expensive materials than paper and do not come in as many label sizes as our paper labels.
At Label Printing in Markham, we strive to provide customers with the widest selections of labels; in addition to providing as many label sizes as we can, we also strive to provide those sizes in some materials (where feasible), allowing customers to choose the right label for their needs.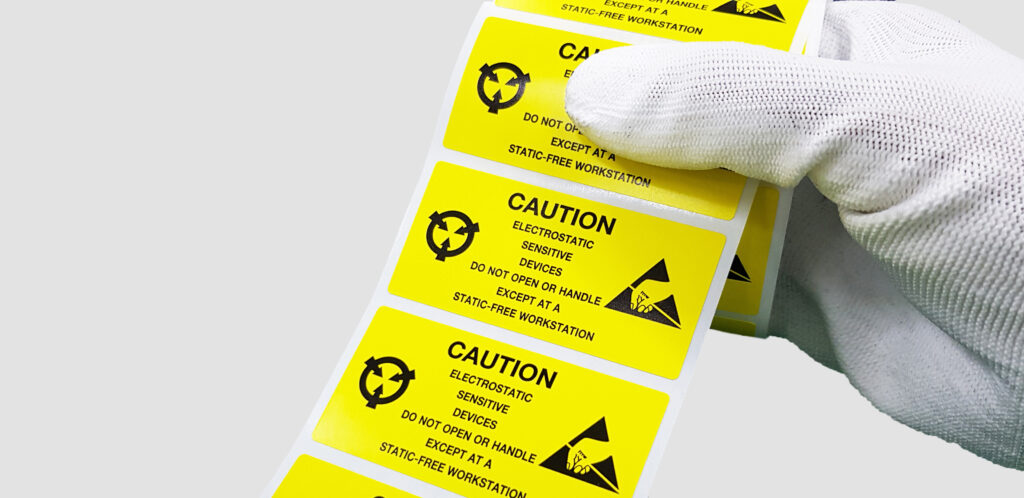 5. Indoor and Outdoor Label Printing in Markham
In the current business conditions, it is essential for an individual or an organization to prove their worth in the form of efficiency. The competition is so fierce that you must provide customers with something unique and impressive. This could be possible only if you know about the importance of outdoor label printing.
With the advent of the internet, brand building has become even more essential for small and large businesses alike. A well-designed logo that strikes an emotional chord with customers as well as being practical in terms of the unique challenges faced by specific industries, if handled properly, will become the face and soul of your company. If you think labels are helpful for outdoor use, you'll be amazed by their utility. Outdoor label printing is beneficial in ways that can enhance the appearance of a product and also be able to give information about the product.
In the same way, the indoor label has the potential to do the same. Businesses can generate brand awareness and create branding opportunities through indoor label printing. Indoor label printing is crucial in the industry. It not only works in organizing and labeling different items but also promotes product awareness. These labels are a great way to understand popular modern trends. They are designed in such a way that they capture people's attention while also providing them with the required information.
This is a fantastic way to attract customers, build trust in the local community, and promote sustainability. Let us print your labels on a variety of materials that are suited to both surface types. Our fast turnaround time, quality workmanship, and competitive pricing will not disappoint you!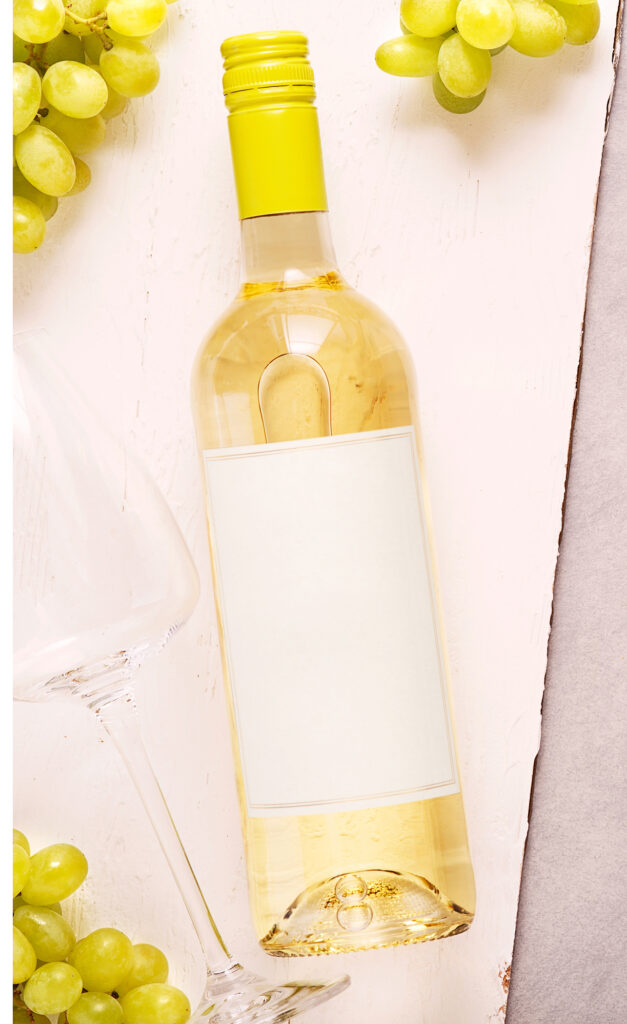 6. Window Graphics Label Printing in Markham
 If you want your business to stand out, you should apply some attention to the placement of product displays and interior windows.
Window graphics are used in everyday-at retail shops, restaurants, convenience stores, and beauty salons to inform and attract customers. They can help you take your company to the next level and enhance your image, brand, and products. In addition, windows graphics has to be updated and maintained regularly to ensure that it keeps up with the quality and reputation of the organization.
And of course, if you need some assistance selecting the perfect material for your new window graphic, we're always available. For professional guidance and quick, dependable print solutions and learn more about our Label Printing services in Markham, contact our experts now!